Road Safety Information
Welcome to our "Road Safety" section on UK Traffic News.
The road safety section is about information helping to keep roads in the UK safer.
The traffic news is constantly being updated on UK Traffic News to keep you informed about traffic updates.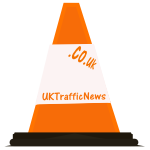 Our "road signs" section features some of the road signs on UK roads to help familiarise yourself with what road signs in the UK mean.
Understanding what road signs mean is part of the safety features for UK roads.
Road signs include important information about the road you are driving on and ignoring the warnings or guidance road signs give is dangerous.
There is also a section about "motor insurance". Motor insurance is an important part of protecting yourself when things do go wrong, and is also a legal requirement to drive on UK roads.
See our hints and tips for driving in bad weather conditions.
Featured Road Safety Videos
There are some featured road safety videos and guidance here on UK Traffic News. Our featured road safety videos bring you some useful hint. tips and guidance about road safety in the UK.
Featured Road Safety Video
Refresh the page to see other videos featured here


UK Traffic News.... Bringing you the latest UK traffic news, traffic reports, traffic updates and information about roadworks around the UK.
Thanks for visiting UK Traffic News come back soon to avoid the jams our news is updated throughout the day.