UK Road Signs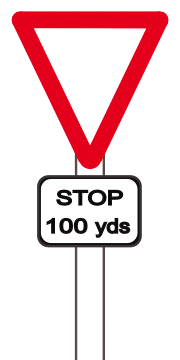 Here at UK Traffic News we are working on a UK "Road Signs" section for our Driving Information section.
For example do you know what these road signs below stand for?
These are examples of the UK road signs we are adding to the UK Traffic News website to help you stay familar with road signs on UK roads or revise if you are preparing for a UK driving test.
Test your knowledge of UK road signs below.
Click on each image to see if you're right!
Latest Breaking News & Traffic Reports
Below is a summary of the latest traffic news and traffic reports received. Please allow a few seconds for the traffic news to load. These are some of the latest traffic reports from around the UK.
For all the latest traffic reports use the traffic search facility at the top of the column to the right.


UK Traffic News....
Bringing you the latest UK traffic news, traffic reports, traffic updates and information about roadworks around the UK.
Thanks for visiting UK Traffic News come back soon to avoid the jams our news is updated throughout the day.
Information About UK Road Signs
The "road signs" section of UK traffic news includes information and images of UK road signs.
Traffic Search Facility

Search for words such as A34, A14, M8, "M77", M1, M6, M25 J16 or "M25 J16" "northbound" "westbound" "roadworks" "congestion" or a combination to meet your traffic information requirements.


Motoring Polls and Surveys



If your looking for the latest traffic news, latest road news and traffic updates then UK Traffic News is the place to look.


Thank you for using UK Traffic News.
Traffic news is updated constantly so keep checking back for the latest road, motorway or roadworks updates.