Days Out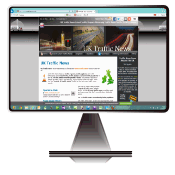 Although the UK Traffic News website focuses mainly on traffic information and information relevant for drivers having a car makes it easier to get out and about.
One of the great things about having a car is the freedom to explore and get out and about. Finding great days out or places to go is easy on the web with some many pages and websites featuring information about days out places to go.
The aim of our days out and places to go section is to help you find some interesting things to do and places to visit.
Whether you're going on your own or with the family some of our featured places to go and days out we think you'll find interesting.
Wildlife Parks, Zoos, Safari Parks, Sea Life Aquariums and Theme Parks
There are probably around 90 or so zoos, wildlife parks, safari parks and Sea life aquariums around the UK to visit.
The majority of these featured on the UK Wildlife Parks website with interesting videos, photos and information about how to find and where to find the best wildlife parks throughout the UK.
Kids absolutely love a trip to the local zoo or wildlife Park. Close-up with the wild animals that they won't see day-to-day makes for exciting and fascinating day out. Apart from the sheer fun of going to a wildlife Park taken the camera along to try and get some great pictures and snaps of the animals in the family will lead to the enjoyment.
Wildlife parks also a great educational trip to the kids. Soon wild animals or exotic animals that they would not normally see from day-to-day is a great insight into the planet on which we live.
So if you're looking for somewhere interesting to drive to check out the UK's wildlife parks.
Museums
Museums are also a fascinating place to visit. There are all sorts of museums in the UK with hundreds of museums spread all over the UK. Museums offer a trip into the past and are both fascinating, interesting and educational for the whole family.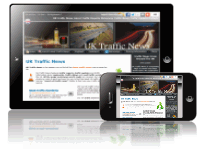 Historic, scientific and nature-based museums are excellent trip out in the car.
Seeing the history aeroplanes, cars, nature and the world, or seeing how people used to live is a fascinating insight into our past.
Again trip to the museum is an opportunity the kids to see things they wouldn't see in their day-to-day world.
The history of invention and world events are a superb visual learning experience.
Taking the opportunity of using your car to get out and about and visit museums around the UK is a superb opportunity.
Places To Go Camping
Another activity that the whole family and particularly kids often really enjoy is a camping trip.
Outdoor living and the opportunity to explore the UK is simply great fun.
The minute you tell the kids were off camping you usually see a massive smile appear.
When you camping with the kids you often find you get to know your own kids even better. The social atmosphere and camping is often closer than on other types of holiday.
It's another advantage of having a car. Being able to throw the tent in the boot on the roof rack, pack a book to read and some games for the kids to play and hey presto you got an amazing weekend or camping holiday using the car.
Camping gets you close to the elements and the world in which you live which is one of the reasons camping is such a rewarding and enjoyable holiday.
There are over 2000 campsites in the UK to explore in every county in the UK of all shapes and sizes.
Some campsites offer activities and clubs for the kids and others are small campsites aimed at adults only.
Whatever type of campsites you looking for one good place to check is Campsite Directory. In addition to featuring over 2000 campsites in the UK, Campsite Directory also features over 750 camping shops and camping equipment suppliers, and also a directory of over 500 great days out and places to visit.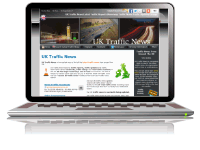 Some of the reasons to use your car to get out and about camping around the UK:
Relaxing
Great fun
Lots of places to explore
Kids love camping
Lots of fresh air