Traffic Reports Scotland
UK Traffic News "Scotland Current Traffic Reports and Traffic Delays News Section" is dedicated to current delays and traffic incidents in Scotland. We now have a website dedicated to Traffic News Scotland.
Traffic News including the latest Motorway Traffic News.
Regional Scotland Traffic News. Planned Road Works in Scotland. Road Traffic Information for Scotland and Road Safety Information.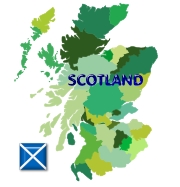 UK Traffic News currently covers traffic news for Scotland in the following sections, Current Incidents, Current Road Works and Planned Road Works.
The aim is simple to help our users avoid the latest traffic jams and traffic delays in Scotland easily and quickly.
Summary of the latest Traffic Reports for Scotland
Below is a summary of the latest traffic news for Scotland and Scotland traffic reports received. Please allow a few seconds for the traffic news to load.

Some of the Latest Traffic Incidents in Scotland
Some of the Current Roadworks in Scotland
Some of the Planned Roadworks for Scotland

UK Traffic New.... Bringing the UK's Traffic News and Road News to You!
Thanks for visiting come back soon...
Traffic News From Around Scotland
If your looking for the latest traffic news, latest road news and traffic updates then UK Traffic News is the place to look.