How To Book Your Driving Theory Test Online
So your ready to book your Driving Theory Test !
Firstly good luck from UK Traffic News with your test.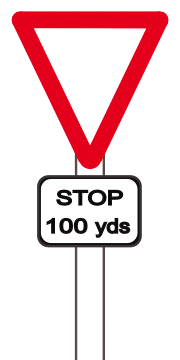 This pages includes for useful information about how to book your Driving Theory Test and the link you need to book it online at Direct Gov.
Already passed your Theory Test? Need to book your Practical Driving Test? Or Change your practical test?
The driving information section is aimed at bring you driving hits tips and useful information.
This section is for learner drivers and are introducing other sections of driving information for other drivers such as lorry drivers, commuters and other road users.
Link To Where To Book Your Driving Theory Test Online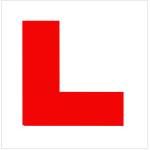 Booking your Driving Theory Test online is easy and quick. The following link is to the Direct Gov website and the section you need to book the driving theory test online.
Web Link: www.direct.gov.uk/booktheorytest
You will need the following to book your theory test online:
your driving licence number (found on your paper or photo driving licence)
a debit or credit card to pay the Direct Gov booking fee
Remember once you have booked your test to print the booking details and note your diary or mobile phone calendar to remind you of the details !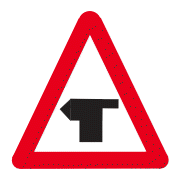 A Sample Road Sign Question For You?
When your learning to drive finding information about your test and other information is alway a help.
To the right is road sign. But do you know what it means? It is one of the less common ones. Once you think you know what it is click the image to see if you were right!
Short Video About How To Book Your Driving Theory Test Online
The following video by DirectGov will walk you through what to expect when you go to book your driving test on line we recommend watching it before you go to book online so you know what to expect and are fully ready.
Featured Motoring Information Videos
On pages where you see a video if you refresh the page you will often to more featured videos. To refresh the page use the F5 key on your keyboard for many browsers or click the refresh button on the address bar of your browser.
UK Traffic News.... Making it easy to find the latest traffic news in the UK!
Thanks for visiting come back soon...
Learner Drivers Information
The aim of the UK Traffic News is to link those looking for information about traffic delays, traffic incidents, roadworks, jams and holdups with the latest traffic news.
Traffic Search Facility




We aim to do this to help make your journeys easier, less stressful, quicker, cheaper and less polluting to the environment.